2015 Celebrates the 22nd year of the Hastings Old Town Ghost Walk
These are our upcoming events.
"CLICK FOR INFO" to see details of the event and to book your tickets. Please note that due to restrictions on numbers, YOU MUST PRE-BOOK your tickets for ALL events. If you have not pre-booked for an event you may be turned away.
Concessions apply to those who are 65 or over, Students and under 18s. Proof may be requested. Anyone under 18 MUST BE ACCOMPANIED BY SOMEONE OVER 18 for the duration of the tour.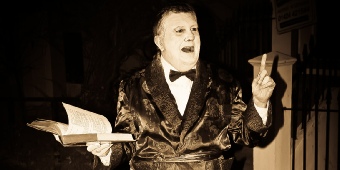 Tickets
Book your tickets for any of our events here.
Tours
Find out more about our tours and special events that are available for 2015.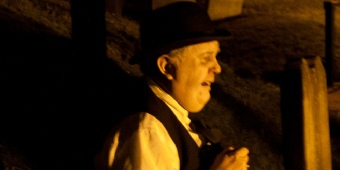 Website Update!!
All of our tours have been researched and created by author, Tina Brown. Find out how the tours started back in 1993, and what Tina's latest writing projects are in the About Us section. Why not follow her blog at tinabrownwriter as well!
Amur Leopard and Tiger Alliance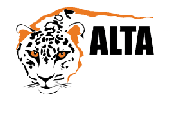 Our Supported Charity
All ticket prices include a donation to http://www.altaconservation.org/ who are part of the Zoological Society of London, who are working to save the Amur Leopard and Tiger from extinction. There are now thought to be less than 40 Amur Leopards remaining in the wild throughout the world.
A donation from each ticket sale will be donated to ALTA Conservation by HauntedExperiences.
If you would like to make your own donation to this charity, you can do so by clicking here.


Shop
Buy Now! Haunted Experiences in Eastbourne and Haunted Experiences in Hastings and Beyond are both now available. Order now!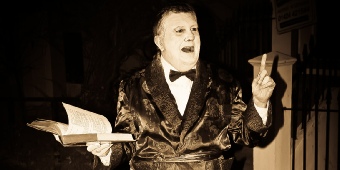 Exclusive Private Tours & Group Bookings
Exclusive Private Tours & Group Bookings
We are able to provide private tours for group bookings and cater for company outings, student groups and all other group bookings.
In addition, we are also pleased to be able to provide exclusive and private "tours for two". These tours enable us to provide a more personalised tour, and help you get the most out of your stay in Hastings.

Upcoming events
Date Day Time Event Meeting Point Tickets

The 2015 Tour Season
has now
finished





2015 Celebrates the 22
nd
year of the Hastings Old Town Ghost Walk